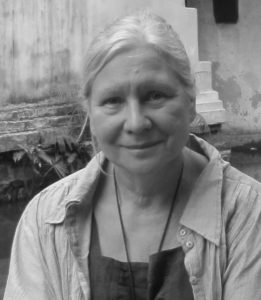 I was born in 1958 in Švenčionėliai.

The first toys were wooden blocks in dad's workshop.

At the middle school of M.K. Čiurlionis I graduated from the specialty of sculpture, studied design at the State Art Institute. I worked in the field of graphic design, but never forgotten the desire to find and release hidden objects in the wood. I use the timber of trees, growing in Lithuania for work. I love the natural wood colors. Due to the color and hardness of the wood, I am very interested in exotic species such as wenge from Africa, Indian palisander, teak, Ceylon blackwood, merbau, ipe (Brazilian peanut), masaranduba (Brazilian Rosewood), and others. Slicing, waxing and polishing to better reflect the texture of the wood.